Our products are designed and manufactured by experienced technicians, in order to satisfy our clients' needs. We offer standard components and plants as well as custom designs and experimental solutions based on specifications given by the client.
Borosilicate glass 3.3 standard plants
Distillation systems
Reaction systems
Concentration systems
Crystallization systems
Mixing Vessels systems
Packed Column Absorbers
Nutsche Filters / Chromatographic columns
Pilot plants into Glove-box
Plug & Play Installations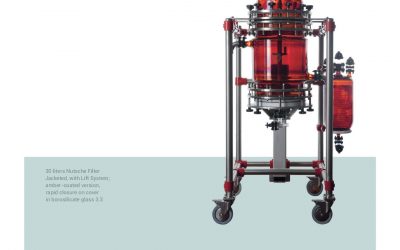 Nutsche FilterThe Glass Nutsche Filter product by Soffieria Sestese is designed to separate solids from liquids and it allows operating under pressure or under vacuum.The filter is made of borosilicate glass 3.3 and PTFE and mounted in a mobile frame in AISI 304...